Discover Timeless Elegance with Canvas Tote Bags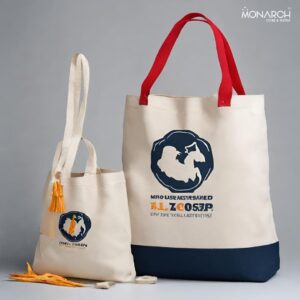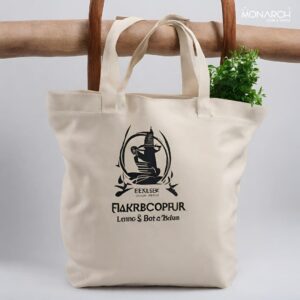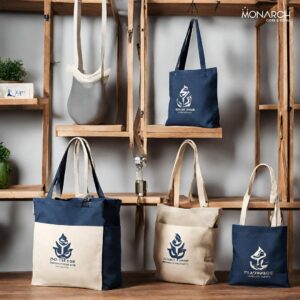 Welcome to our canvas tote bag collection, where style meets durability in the most classic and eco-friendly way. At Monarch Cork & Textile, we celebrate the simplicity and timeless beauty of canvas tote bags, which effortlessly enhance your daily life with an eco-conscious touch.
Why Choose Canvas Tote Bags from Us?
Eco-Forward Design: Our canvas tote bags are created with sustainability in mind. Crafted from high-quality canvas fabric, they offer not only style but also durability, making them a responsible choice for eco-conscious consumers.
Versatility and Practicality: Whether you're running errands, commuting, or heading to the gym, our canvas totes are the perfect companion for your on-the-go lifestyle. The sturdy canvas material ensures that your bag can handle the demands of your daily adventures.
Customize Your Style: Personalize your tote with our unique designs and customization options, making your canvas tote bag truly your own.
Built to Last: Crafted from rugged and enduring canvas material, our bags stand up to the test of time. The resilience of canvas ensures that your tote remains a dependable and stylish part of your daily routine for years to come.
Sustainable Statements: Every time you choose a canvas tote from [Your Brand Name], you're reducing the reliance on disposable bags and contributing to a more sustainable world. Canvas fabric is known for its longevity, which further emphasizes the eco-friendly nature of your choice.
Elevate Your Style Responsibly
Make a statement that transcends trends. With our canvas tote bags, you're embracing timeless elegance while endorsing environmental responsibility. Join the growing community of eco-conscious consumers who understand that sustainable choices are the epitome of style.
Explore our collection today and experience the perfect blend of fashion and responsibility. Your canvas tote bag is more than just an accessory; it's a statement of enduring elegance, eco-friendliness, and the strength of canvas fabric.