Experience Sustainability in Every Thread with RPET Bags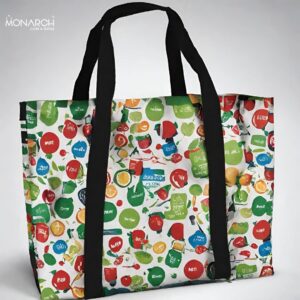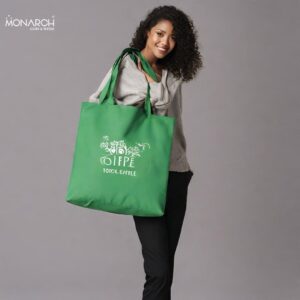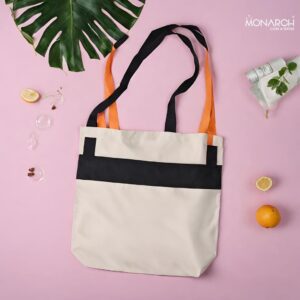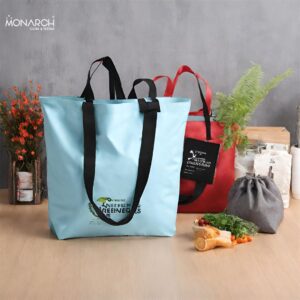 At Monarch Cork & Cotton, we're proud to introduce our comprehensive range of RPET (Recycled Polyethylene Terephthalate) bags, where style meets environmental responsibility. RPET bags represent a sustainable and chic alternative to traditional bags, making a profound eco-conscious statement.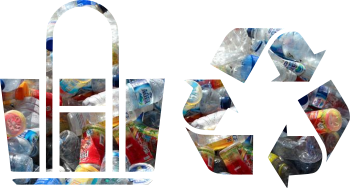 Why Choose RPET Bags from Us?
Eco-Friendly Materials: Our RPET bags are created using recycled PET plastic bottles, transforming waste into something beautiful and eco-conscious. By choosing RPET, you're contributing to the reduction of plastic waste and the conservation of valuable resources.
Versatile and Durable: Our RPET bags are versatile enough to serve multiple purposes, from grocery shopping to toting your daily essentials. With sturdy construction, these bags are designed to withstand everyday wear and tear.
Customization Options: Personalize your RPET bags with exclusive designs and personalization choices, making them a canvas for your unique style and brand identity.
Sustainability Woven In: RPET is celebrated for its eco-friendly attributes, such as reduced carbon footprint and resource conservation. By selecting our RPET bags, you're making a choice that beautifully blends style with sustainability.
Join the Sustainable Fashion Revolution
With every RPET bag from Monarch Cork & Cotton, you're not just carrying a bag; you're carrying a sustainable message. Join the community of eco-conscious consumers who appreciate that sustainable choices can be both stylish and impactful.
Explore our collection today and experience the perfect fusion of fashion and environmental responsibility. Your choice of RPET bags is your choice for a brighter, more sustainable, and stylish future.